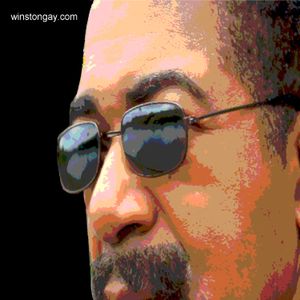 About
Winston Gay
Predictably   Unpredictable
These two words are the definitive description of legendary Philadelphia-born musician and performing artist known as Winston Gay.
Those who are unfamiliar with his music are always caught 'off guard'. Fans who have already heard him, know to expect the unexpected. You see his face, and immediately, your mind tells you what you think you are about to hear when he opens his mouth to sing. You will be wrong at least fifty percent of the time.
Winston begins to play his guitar and the same thing happens, when you hear the sound of a baby grand piano, or some other orchestral instrument. He is a musical enigma, inventive genius and consummate performer.
Already called a 'legend' in his hometown of Philadelphia, Pennsylvania, Winston's 'pretty guitar' style has graced stages across the globe as backup musician for such artists as Eddie Holman ('Hey There Lonely Girl'), The Stylistics ('You Make Me Feel Brand New'), The Intruders ('Cowboys to Girls'), The Delphonics ('La La Means I Love You' ), Harold Melvin and The Blue Notes ('If You Don't Know Me By Now') and countless others.
In Los Angeles, California, Winston co-penned 'You Can Always Count On Me' for the internationally acclaimed disco group know as 'The Ritchie Family' and produced the soundtracks for two television pilots; 'The Good Life' and 'Mario the Toy-maker'.
Today, Winston is the author of 'The Monster Musician's Manual', 'The Monster Songwriter's Manual' and 'The Monster Vocalist's Manual. His fifth and latest self-produced CD, 'Let Me In' is nothing short of a triumph, spotlighting Winston's clear, high 'tru-setto' and impeccable arrangements.
His ongoing projects include: scoring for Podcasts, instructional videos, and songwriting for new and/or established recording artists via his own label (Perfect Trac Records) and production company(Ever Productions).